Chief Joe Mmamel, a chieftain of the Peoples Democratic Party (PDP) and former Commissioner for Culture and Tourism in Enugu State, on Saturday joined the All Progressives Congress (APC).
The News Agency of Nigeria (NAN) reports that Mmamel completed his defection to the APC when he registered in his Agu Obowa Ward II in Ezeagu Local Government Area of the state.
He was received by his ward Chairman, Mr Chidozie Uchenna, APC chairman in Enugu state, Dr Ben Nwoye and the party's national Vice Chairman in the South-East, Chief Emma Enukwu.
The former governor of the state under the platform of the PDP, Mr Sullivan Chime, was among the dignitaries who received Mmamel.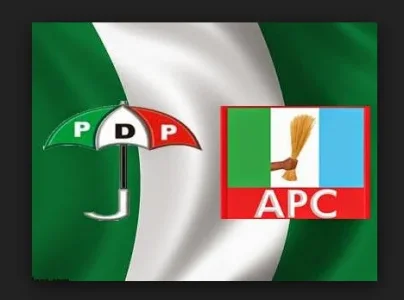 Mmamel said his decision to join the ruling party at the national level was to attract visible development to his local government and the state in general. Mmamel, who was the first executive chairman of Ezeagu Local Government Council, said the area was in dire need of infrastructural uplift.
He said that it would be counter-productive for Enugu state, which had always been in the limelight, to remain in a `dead' party like the PDP.
NAN reports that Mmamel joined the APC with over 1,000 supporters from his ward.