Former governor of Kaduna State, Alhaji Balarabe Musa, has said that Igbo people have not been treated as co-owners in the scheme of things in Nigeria.
The second republic governor admitted that since the civil war ended, Igbo people have not been treated as co-owners of the country.
He said: "Sincerely speaking, the South-East has not had a fair-share since the civil war. Their marginalization is quite obvious.
"But if the policy of reconstruction, reintegration and reconciliation of Gen. Gowon and the late Gen. Murtala's administrations had continued, the agitation by the few Igbo for Biafra state would have been a thing of the past.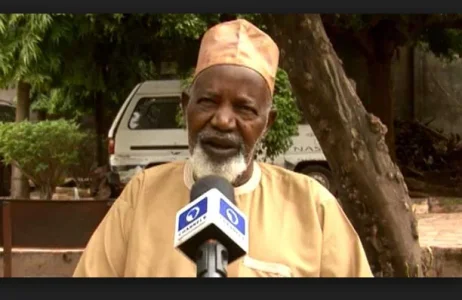 "It is the marginalization that is making a small section of the Igbo to agitate for Biafra. If the reconstruction and reconciliation had been sustained, there wouldn't have been any need for Biafra because the number of those Igbo asking for Biafra is not more than 10 percent.
"Like I said earlier, the system of development in Nigeria tend to divide the people. There were times in history when the Igbo were targeted and isolated because they were enterprising and because of the system that operates in Nigeria.
"And probably the system could marginalize everybody until there is a brutal revolution."
- DailyPost.ng