Senate President, Bukola Saraki on Monday said he discussed the recent passed Independent National Electoral Commission, INEC Reform Act and status of the 2017 budget to the President.
Mr. Saraki, met with President Muhammadu Buhari immediately after the President met with the Speaker of the House of Representatives, Yakubu Dogara.
He said, he discussed 2017, electoral reform Act and other issues.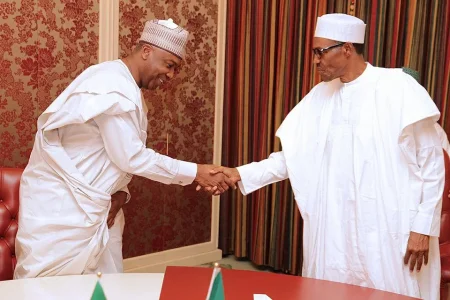 "I met with @NGRPresident today and we discussed a wide range of issues. These include the budget and the INEC Reform Act @NGRSenate passed", he said on his twitter timeline.
The meeting came as the Nigerian Senate threatened not to consider the confirmation of INEC REC officers as long as President Muhammadu Buhari refused to speak on Ibrahim Magu's case "who is currently terrorising them".