Parents of the missing Chibok schoool girls say they regret voting for President Muhammadu Buhari in 2015.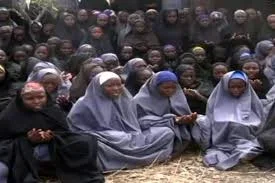 Daily Post reports that the parents made the remark after they were prevented from meeting with President Buhari on Monday. The parents led by Reverend Enoch Mark, whose 2 daughters were also abducted, decried the poor communication attitude of the Presidency with the parents.
"We are very sorry for giving Mr. President our votes. We voted Mr. President hoping he would rescue our daughters but we have become his enemy.
"Why can't the President communicate with us, are we not Nigerians? Is that good for a president; a leader to show such attitude. We believe the President is against the Chibok Community."