President Muhammadu Buhari may have sidelined the Department of States Security Service report and Nigerian Senate rejection of Ibrahim Magu as Economic and Financial Crimes Commission, EFCC.
The Senate has refused to confirm Magu as the agency's chairman twice owing to report integrity test conducted by the State security service but the Presidency remains undeterred by the rejection.
Vice President Yemi Osinbajo stated the government's position in an interview with some media houses.
The Cable reported that Osinbajo said President Buhari did not find the indictment by the DSS a strong reason to replace Magu.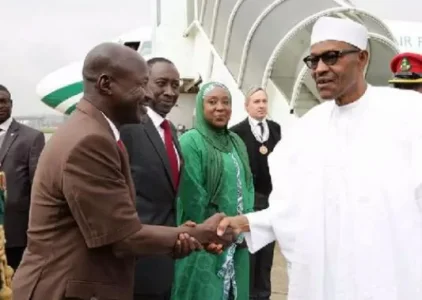 The Vice President said the President felt the DSS report was "not meritorious" enough to withdraw Magu's nomination.
Osinbajo said: "We should commend the president for not interfering with what the DSS said. The DSS came up with a report and the man who was accused refuted it.
"He explains and gives a reason. When that happened, the president looked at what Magu said and what the DSS wrote and he said 'I am satisfied with what Magu said'.
"He then decided to retain Magu as the nominee for EFCC. I don't see any reason why that should be contested.