President Muhammadu Buhari-led federal government has finally moved Nigerian economy out of its over 10-month recession, April Sales Managers' Index (SMI) data by World Economics suggest.
The Nigerian economy is continuing to grow out of the recession which saw 10 months of consecutive contraction in 2016.
The data by World Economics journal released on Tuesday and cited by Nigerian Bulletin shows that the Market Growth Index grew to 58.5 in April as the monthly Sales Growth Index ticked up to 56.7, its highest value since 2015 and representative of rapid growth.
"Price inflation for April, which is tracked by the Prices Charged Index, remained high at 58.7 - indicative of high levels of inflation, however a slowing trend has developed for the past 9 months", World Economics data says.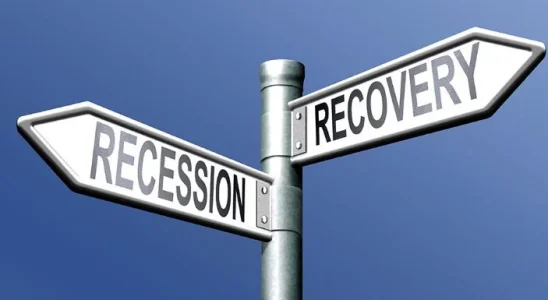 Last week, the Nigerian Bureau of Statistics released March inflation figures with price index falling for the second time in 16 months, showing the early effects of Central Bank intervention on the currency market to meet demand for dollars.
Year-on-year headline inflation dropped to 17.26 percent in March 2017 from 17.78 percent in February 2017 but month-on-month rose by 1.72 percent from 1.49 percent in the previous month, the statistics office has said last Thursday.
The NBS said the second consecutive month of a decline in the headline rate represented "the effects of stabilizing prices in already high food and non-food prices".
"A separate index showed food inflation at 18.44 percent in March from 18.53 percent in February".
Meanwhile, World Economics panelists said conditions remain difficult for businesses as they are adapting to the challenges and the recent changes to the Naira's FX rate.
"Overall, conditions in Nigeria have improved further over the past month and managers are expressing renewed optimism that the economy will continue to grow and regain strength after the recession", the Economics body said.
World Economics is an organisation dedicated to producing financial analysis, insight and data relating to questions of key importance to the world economy.