Former President Olusegun Obasanjo has said he built a church and a mosque at his Presidential Library, located in Abeokuta, Ogun State, to demonstrate leadership without bias for any religious group.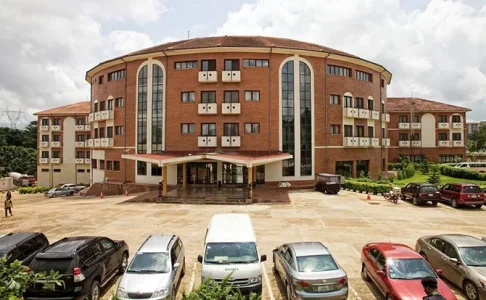 The former president who featured on Liberty Radio Kaduna's interview programme, Guest of the Week; said he was raised in a community where Christians and Muslims co-existed peacefully and he had lived with that all his life.
Recalling that as president of Nigeria he used to fast during Ramadan and during Lent, Obasanjo decried a situation where people kill one another in the name of religion, saying anyone who kills in the name of religion is an enemy of God.
Speaking on the xenophobic attacks on Nigerians and others in South Africa, the former Nigerian president said it was unacceptable for South African leaders to watch the youths go on rampage against fellow Africans.
"What all African countries must remember is that Nigeria fought for decolonization of most African countries," he said, adding that in any case, no African should be treated as unwanted in any part of Africa.
"Any leader who allows xenophobic attacks to happen and linger under his watch is not fit to be an African leader. If youths are behaving childishly, then, what is the leadership doing? If the leaders also behave childishly, that is a calamity for that country and for Africa," he said.