President Muhammadu Buhari today signed the Instrument of Ratification of the Paris Agreement on Climate Change.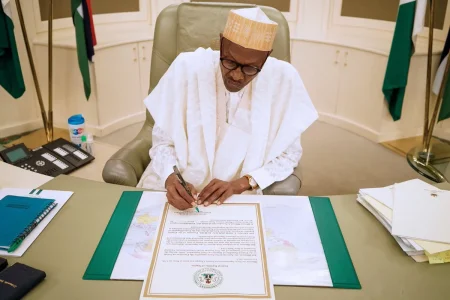 The signing was announced by the Presidency this afternoon.
The Paris Agreement is an agreement within the United Nations Framework Convention on Climate Change (UNFCCC) dealing with greenhouse gases emissions mitigation, adaptation and finance starting in the year 2020.