President Muhammadu Buhari's return to Nigeria on Friday, March 10 is not good news for a trader in Gombe state.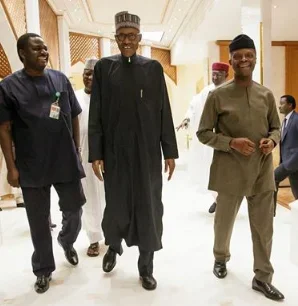 According to a Twitter user, the trader went to the court and signed an undertaking that if Buhari returns, he will give his up his shop including what is inside.
He reportedly boasted to those around him that that President Buhari would never return.
Similarly, a watermelon seller and ardent supporter of the president refused to collect money from his customers due to his excitement about President Buhari's return.