The Nigerian naira on Monday opened trading flat against the three major currencies at the parallel market.
At the official market, the currency remained pegged at 305 to the dollar.
See table for today's (06/03/2017) exchange rate of the Nigerian Naira against the Dollar, Pound and Euro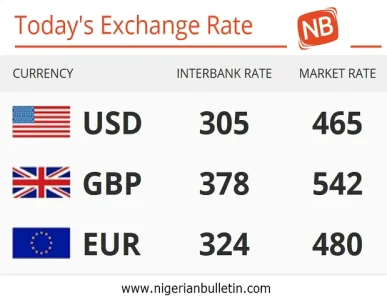 Meanwhile, the Central Bank of Nigeria (CBN) has directed Money Deposit Banks to henceforth process and meet the demand for dollars and other foreign currencies within 48 hours.
In a circular made available to journalists, on Sunday in Abuja, the Director, Financial Markets Department, CBN, Dr Alvan Ikoku said the order would further make foreign currencies readily available to end users.