Special Adviser to President Muhammadu Buhari on Media and Publicity, Femi Adesina has stated that his principal will not sneak into the country when he returns from his vacation abroad.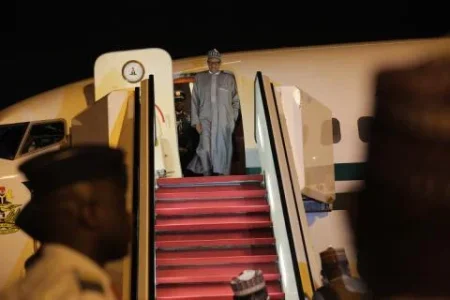 This is according to Daily Post who had contacted Adesina to speak on speculations that the president will return home this weekend.
Adesina said: "If the president returns, we will all see him. He is the president of Nigeria and will not sneak in."
Asked if his reaction was a sign he doesn't know exactly when the president will return, Adesina replied: "Don't put words in my mouth please.
"I said when the president returns, Nigerians will see him. It's not like he will sneak in, so let's wait."
Meanwhile, reports say staff of the presidency, especially presidential aides, have been put on standby over the imminent return of President Buhari from London, United Kingdom.