South African Presidency has confirmed a request from the White House for a telecon between President Zuma and President Trump this afternoon.
Nigerian Bulletin had
earlier reported
that United States President, Donald Trump will today speak by phone to Nigerian president Buhari at 3:45 pm (Lagos time) or 2:45pm London time; then speak to Jacob Zuma.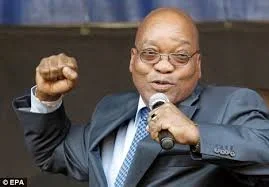 Trump is expected to speak with President Jacob Zuma immediately after speaking with President Muhammadu Buhari but none of the Presidency handler on social media have confirm the phone meeting.
Nigerians are also wondering - who will receive the call - Acting President, Yemi Osinbajo or President Muhamamdu Buhari who is currently on medical vacation in UK