Five members of a South African church have been reported dead after consuming anointed rat poison fed to them by their pastor.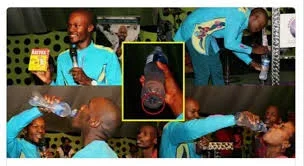 According to popular UK website, Unilad, the members of the church consumed the rat poison under the spiritual guidance of Priest Light Monyeki from Soshanguve, South Africa. Thirteen other members were reported to have been rushed to various hospitals after they had ingested the lethal drink which according to the spiritual leader was a move to prove that his congregation were above death.
The Police have launched an investigation into the incidents.