Gambia's Yahya Jammeh is at his official residence and intends to stay there, AP news agency quotes an official close to his administration as saying.
If he is to be arrested by a regional military force, it will be at State House and many of Jammeh loyalists there will resist, the official said.
Regional forces are poised to take action. Senegal has deployed hundreds of soldiers to its shared border with Gambia while Nigeria has pre-positioned war planes and helicopters in Dakar and sent a navy ship to the region, Reuters reported.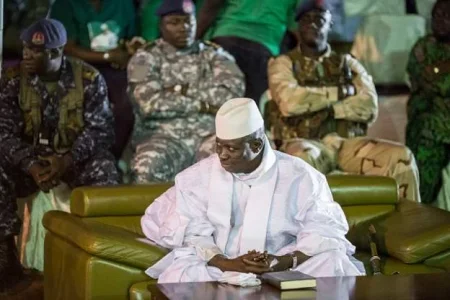 Some unconfirmed reports suggest some regional troops have already entered the country, meeting no resistance.
Mr Jammeh's term as president was due to end on Wednesday. It was extended for 90 days by the Gambian parliament on Tuesday but West African governments do not recognise this.
The Gambia's army is said to be divided over its loyalties.
- BBC