Nigerian Rapper Ruggedman has declared support for a proposed anti-government protest being planned by Music Star, 2face Idibia.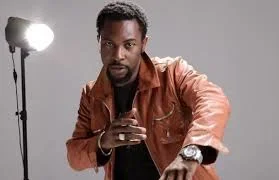 Declaring support for the protest via Instagram, Ruggedman wrote, ''Why did we have petrol price rise to 145 for the sake of global oil price crash and removal of subsidy but such price is still being maintained despite significant re-awakening of the oil price from $30/barrel to $56/barrel?
''Who is to be held accountable for the sudden and continuous hike in price of commodities in the market, where for the first time in history, Nigeria is suddenly selling kerosene at 400 naira per litre as against 50 naira per litre, diesel at 300 naira per litre as against 100 naira per litre and petrol from 87 naira to 145 naira? Yet maintaining the same systems, environment and maybe a lesser money spending government.
''There's need for Nigerians to rise against what is happening in this country having waited patiently for the legislatures that were elected to represent the people all to no avail...