President Adama Barrow may not be ruling The Gamba from The State House in Banjul until it is declared safe.
Barrow has not been given an all clear to head to the Gambia's presidential compound, which is also the official seat of the government.
ECOMIG forces were said to have found a toxic powder in the air conditioning unit of the presidential palace.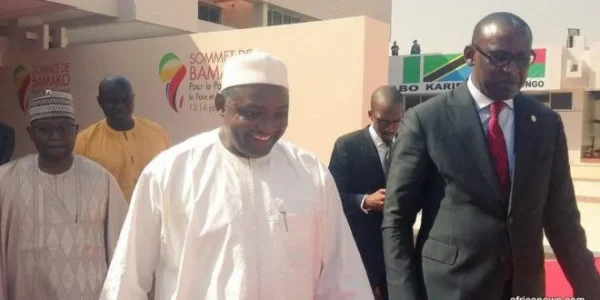 According to
Gambia SMBC News
, the military general leading the regional troops, François Ndiaye has declined to comment to substantiate the report.
Barrow being unable to head to The State House has made the report even more credible.
Barrow may be leading the country from his temporal office at the Kairaba Hotel, the news platform reported.
President Barrow has found himself in an internal crisis after it emerged his pick for vice-president, Fatoumata Jallow-Tambajang may be too old for the role under the country's constitution.