Vice-President Yemi Osinbajo on Friday began duty as acting President of Nigeria.
He received update and briefings from service chiefs on the situation in The Gambia.
The Senior Special Assistant to the Vice-President on Media and Publicity, Mr. Laolu Akande, disclosed this in a short statement.
He said the Vice-President also received briefings from some ministers.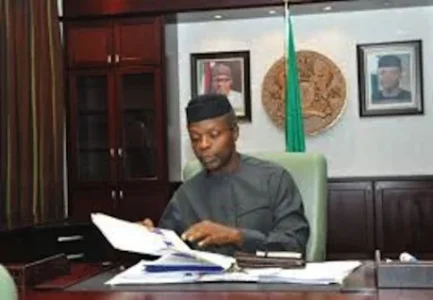 "Vice-President Osinbajo on return to Abuja received update and briefings on the situation in Gambia and also briefings from a number of cabinet ministers," he wrote.
Osinbajo had on Thursday night returned to the country after cutting short his trip to Davos, Switzerland where he led Nigeria's delegation to this year's World Economic Forum.
He had travelled to Ibadan, Oyo State Capital on Friday morning.