If Former President Olusegun Obasanjo has his way President Muhammadu Buhari will be a one term President.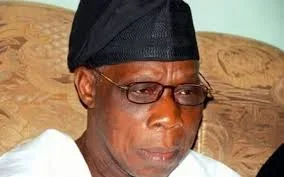 Obasanjo has reportedly picked two former Northern Governors to replace Buhari; NAIJ reports. He's however yet to decide which of the two men it will be. Obasanjo's two picks are former governors of Jigawa and Kano, Sule Lamido and Rabiu Kwankwaso.
Sources privy to the political situations in the north told NAIJ.com in the afternoon of Monday, January 23, 2017 that 2019 was one of the issues discussed when former President Goodluck Jonathan visited Obasanjo on Friday, January 20.
"I can tell you that part of the discussion between Obasanjo and Jonathan centred on the 2019 election and the need to make the PDP stronger as an opposition party even though baba has decided to be a statesman.
"He has not categorically mentioned or favoured anybody as a possible replacement for Buhari, but I can assure you that he has a soft spot for Lamido, the former governor of Jigawa. There is this fear that Buhari cannot continue after 2019. He is daily becoming weak and the weight of the country's challenges is very heavy," the source from the north said.
When contacted, the national president of the Arewa Youth Consultative Forum (AYCF), Alhaji Yerima Shettima, said that both Lamido and Kwankwaso are stooges to Obasanjo.