MTN will be stopping Blackberry services in Nigeria starting from the 27th of January 2017.
In a message sent to subscribers on Thursday, MTN said:
"Dear customer, MTN BlackBerry service will be decommissioned on 27/01/2017. Please upgrade to a smartphone and enjoy 100% bonus on any data bundle purchased."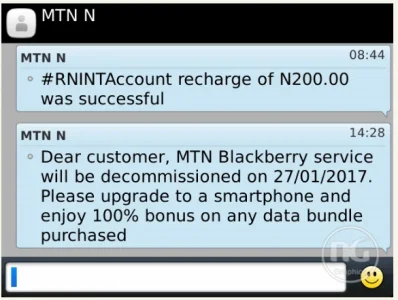 This notification follows Whatsapp's announcement that it will discontinue services for Blackberries on December 31st, 2016, a deadline which was eventually extended to June 2017.