A Facebook user, Mmadukolu Christain Ejike, has wished for the death of Nigeria's President, Mohammadu Buhari. According to him, Buhari can die just like former Nigerian presidents, Umaru Musa Yar'Adua and Sani Abacha, who died in power.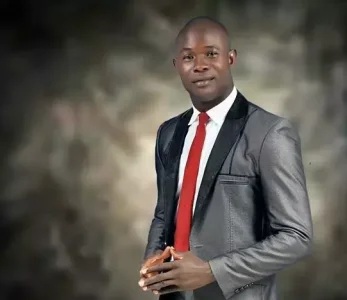 He said this in a facebook post which he published on a Facebook group 'Radio Biafra London', he said the best and quickest way to be Nigeria's president is to be a vice president under an Hausa man. According to him, Hausa presidents mostly die, making their vices become the next president. Mmadukolu Ejike's Facebook profile reads that, he is a pastor at Believers Assembly International Gospel Center.
------
"FACT FINDING.
"The best way to be the Nigeria president is to be a vise president under and hausa man,WHY? He will surely die and you will take over, if you doubt me,ask GEN SANI ABACHA,UMARU MUSA YARADUA AND MUMUMADU BUHARI, may the same spirit that kill Abach and Yaradua, kill president mumumadu Buhari."
-----