Liberia's presidency has reacted angrily to the broadcasting of a phone conversation between President Ellen Johnson Sirleaf and the Gambia's demoralized President Yahya Jammeh.
Gambia's presidency recorded and leaked the tape to state broadcast network, GRTS.
A spokesperson for Mrs. Johnson Sirleaf said President Jammeh's action is wanting and irresponsible.
SEE Conversation here:
Jammeh Breaks Diplomatic Protocol, Televise Phone Conversation With Liberian President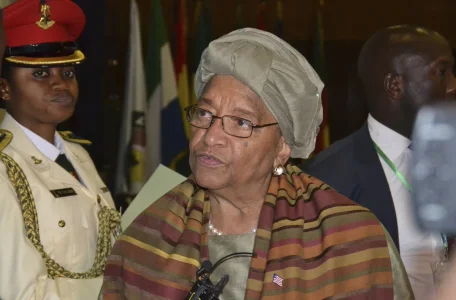 "It is irresponsible for a sitting president to do this kind of thing but I can't say what the president [Ellen Johnson Sirleaf] would do. His [Jammeh's] action is very wanting for choosing to record the conversation and distributing it," a spokesperson for Liberia's President Johnson Sirleaf told WADR.
President Yahya Jammeh is refusing to step down after unsuccessful bids by West African leaders for him to hand over power peacefully.